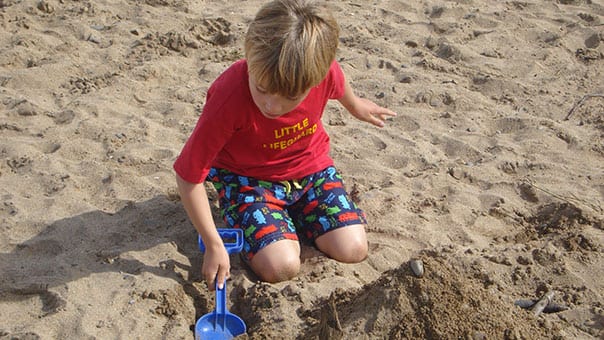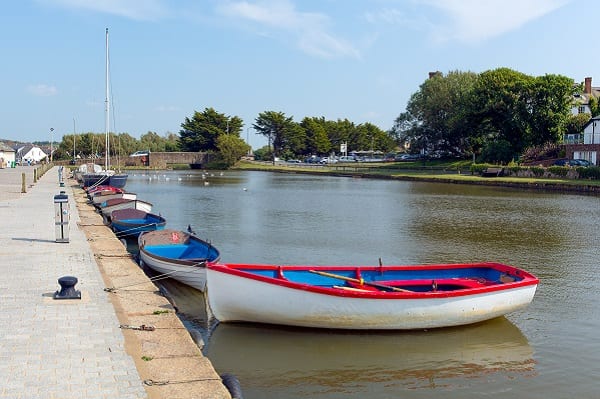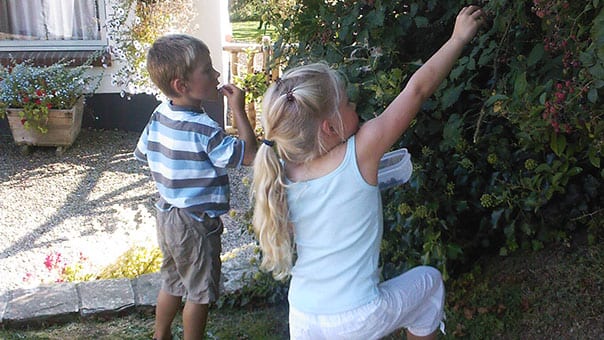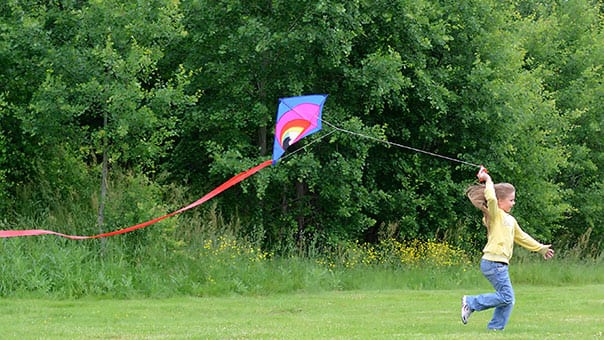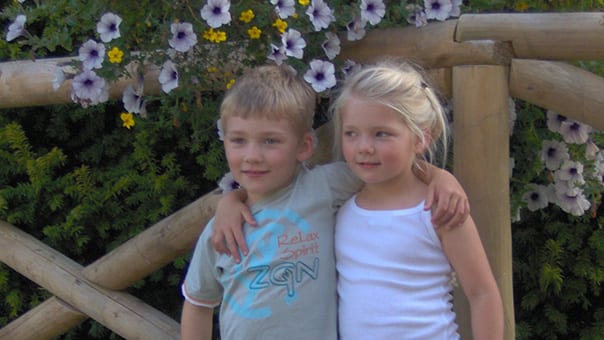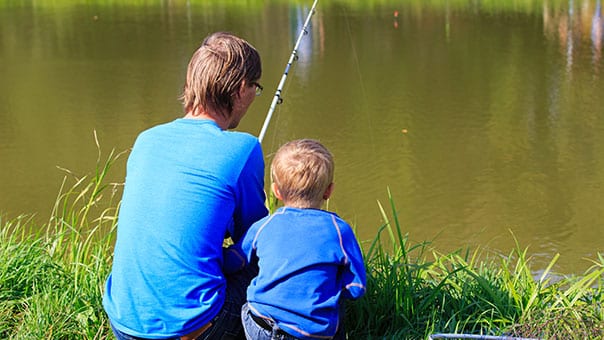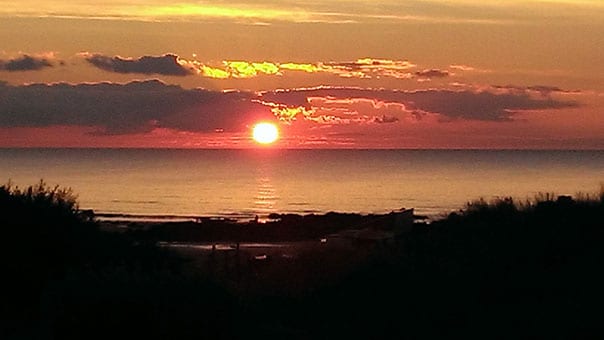 Inspired by the clean air and pace of life in Cornwall, you may want to give your toddler more freedom and access to nature than they would normally have at home.
We moved to Cornwall in 2006, when our twins were just 4 years old and found lots of things we could do with them in their early years to help them appreciate the world around them.
These are some of the things they enjoyed doing – some on their own doorstep at Broomhill Manor and some within 2 or 3 miles of here. They are all very exciting to do for the first time and the best news is that most of them are free!
See whether there are any of these challenges still left for your own little ones to do!
Skim a stone: There are several beaches close by – 2 within easy walking distance, Summerleaze and Crooklets, where you can hunt on the beach for a bucketful of smooth, flat stones and then stand at the shoreline to perfect your skimming technique! How many bounces can you get?

Fly a kite: The front lawn at Broomhill Manor is HUGE when you are little (it's pretty big even if you're a grown-up!) Our twins used to love running round the lawn with a kite in tow on a windy day! And if you fly too close to the trees, you will be able to cross the "climbing a tree" challenge off your list, too!

Go swimming in the sea: Down at Summerleaze beach, you will find the wonderful Bude Sea Pool which is run and maintained through donations and by local volunteers. It is enclosed with a sea wall and is filled naturally as the tide goes in and out. It is a fantastic facility for youngsters to get used to paddling and swimming in the sea without you worrying about them drifting out with the tide.

Roll down a hill: There are a few grassy banks around Broomhill Manor that can be rolled down, but for a REALLY BIG hill, head for the Castle in Bude. There is a long, steep grassy hill you can roll down there! (And don't worry about the grass stains – there's a free laundry here for you to wash the stains away when you get back to your cottage!)

Catch a crab: Before our kids started school, we often used to go down to the beach at Summerleaze and catch crabs off the bridge. One or our best attempts involved using a bit of cooked ham for bait! The fish are pretty partial to ham also!

Row down the canal: The picturesque Bude Canal is a lovely place to stroll, fish or feed the ducks. You can also hire a rowing boat from Bude Wharf and take a gentle row up the canal. (Life jackets are provided). Or if you don't mind being stared at, you can hire an enormous yellow duck pedalo – the kids will love it, even if you feel the need to hide your face!

Hunt for wildlife: Being down a private lane away from the main road, Broomhill Manor is a peaceful and tranquil haven, and home to lots of interesting wildlife including numerous species of bugs, snails and butterflies. There are identification charts in reception to help you identify the varieties you see. How many different species can you find?

Build a sand castle: There are many sandy beaches in and around Bude, so finding the opportunity to build a great big castle will be easy. Our kids loved doing this and then decorating the castle with all the shells and pebbles they could find! There is also a sandpit at Broomhill Manor so you don't need to go very far at all to tick this one off the list!

Fish in the rock pools: Crooklets is our favourite beach for rock pooling – so many pools and puddles to splash in and look for sea life. Take a bucket to collect little fish, crabs, cockles, razor clams and the mussels clinging to the rocks.

Watch the sun set: There's nothing nicer at the end of a sunny day (pretty much any time of year if you are wrapped well!), than to grab a local pasty or some freshly cooked fish and chips and sit on the shore, munching and taking in the quiet of the evening! We still do this occasionally – it's very calming listening to the lapping of the waves!