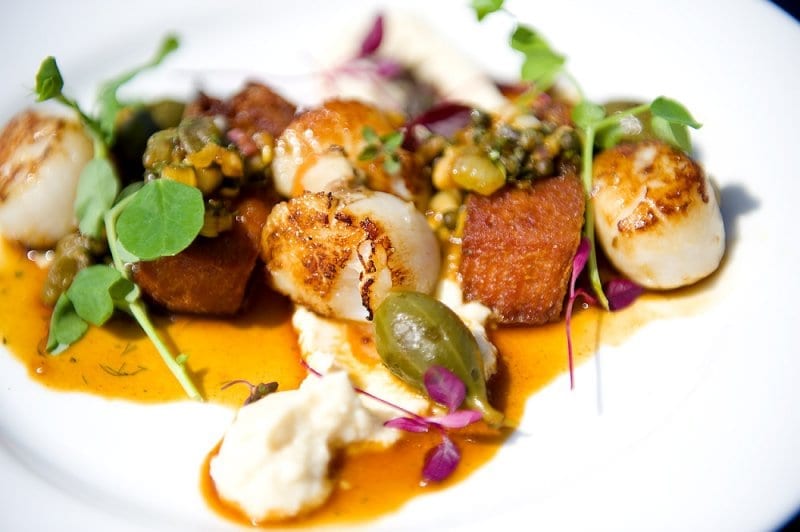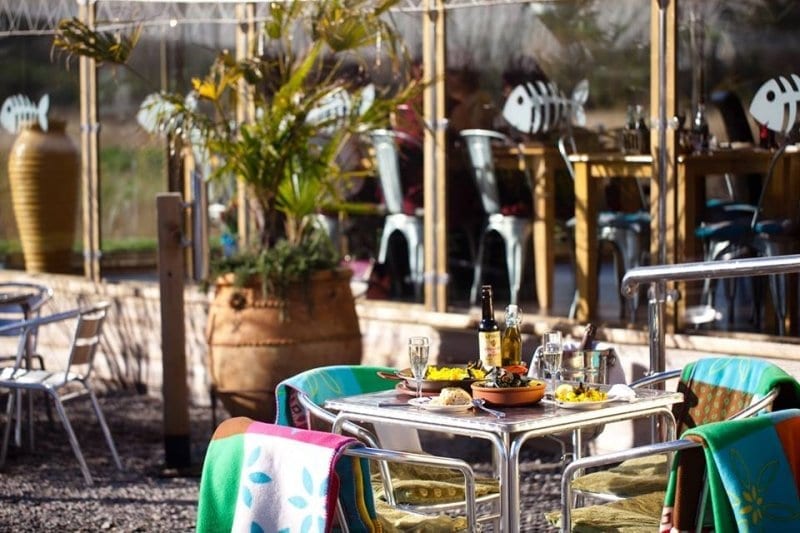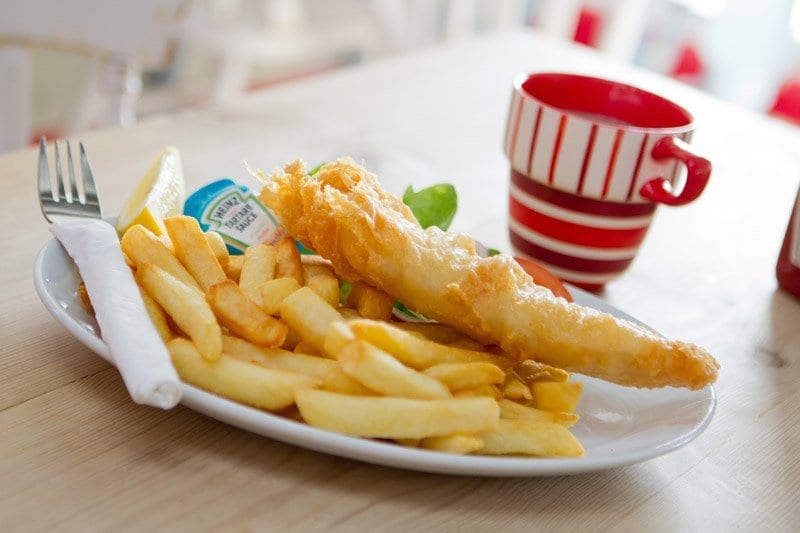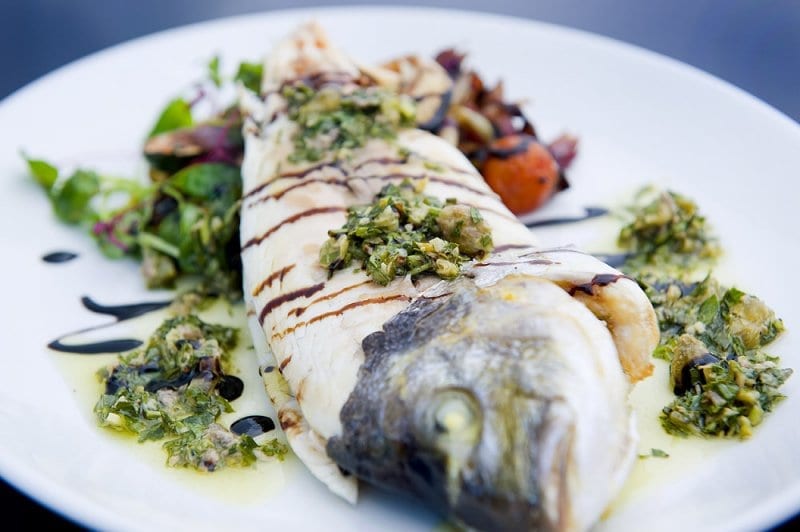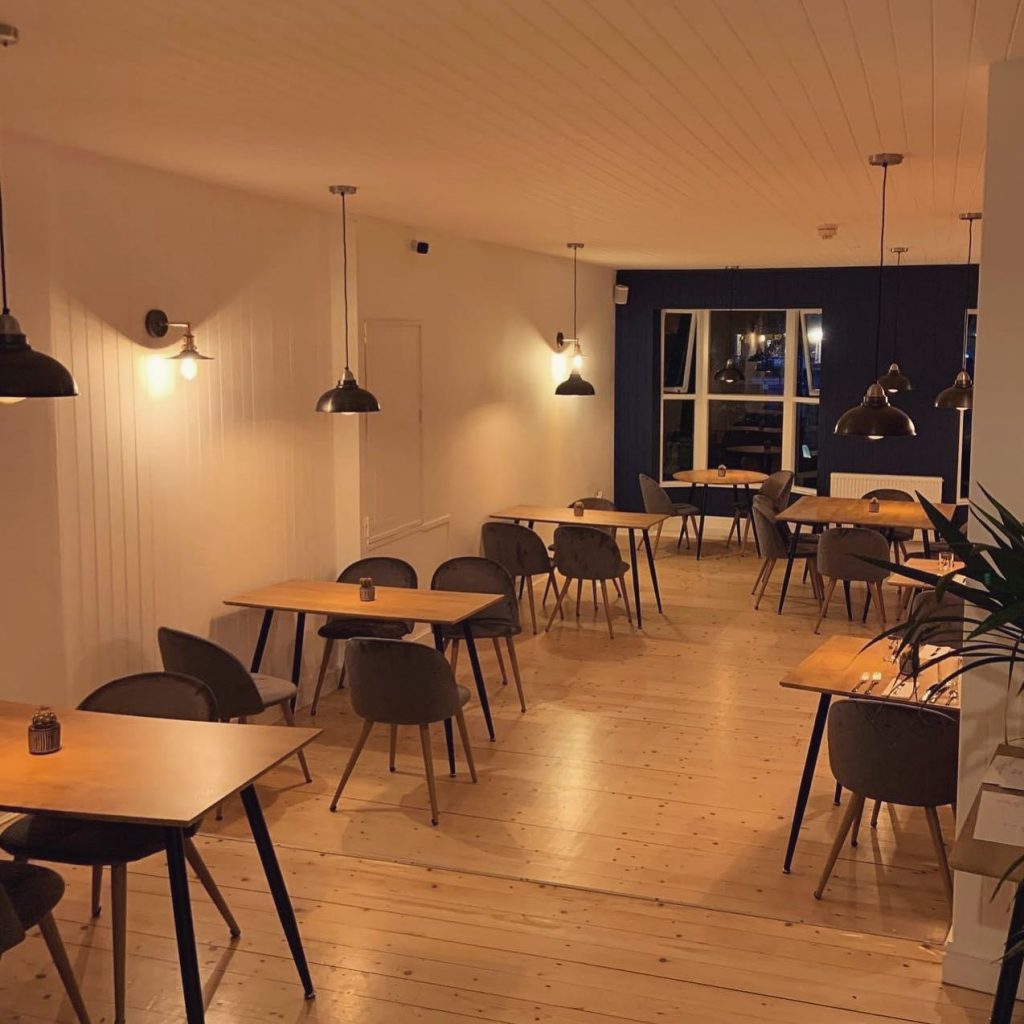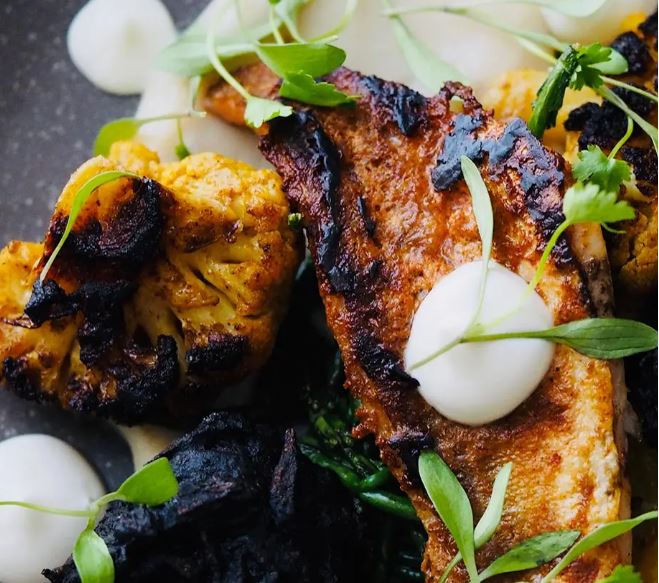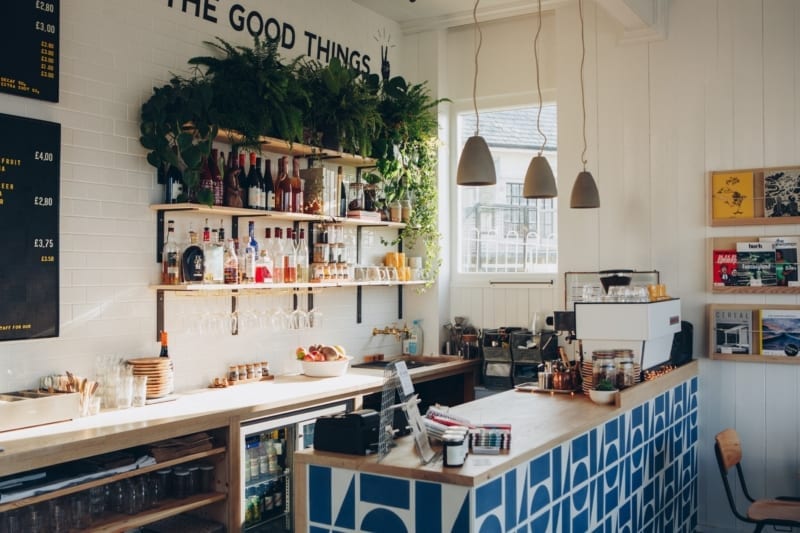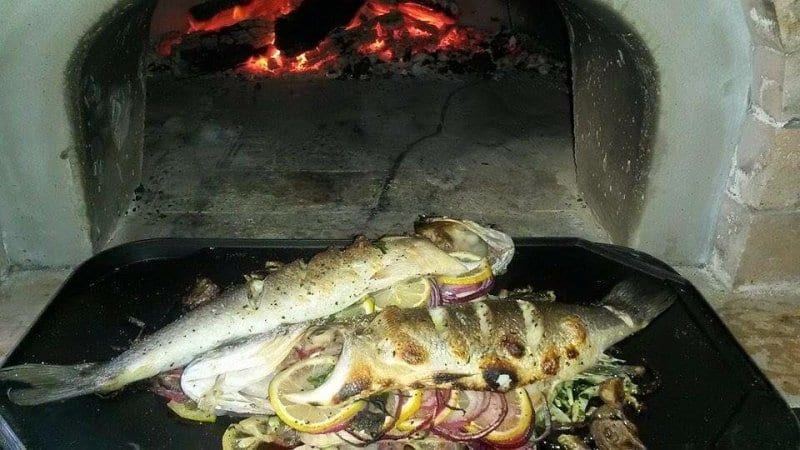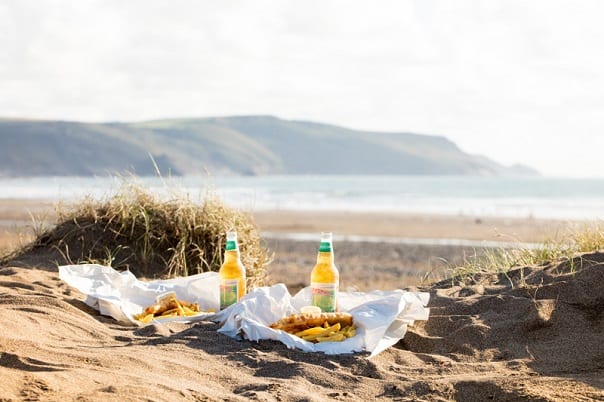 Here's a summary of the best places to eat out in Bude within walking distance of Broomhill Manor in Cornwall.

When we moved to Bude 14 years ago, you were quite challenged to answer the question "where's a good place to eat?" Not so nowadays – visitors to Bude are spoiled for choice!
You might have booked a "self-catering" holiday, and even with a Weber bbq for each cottage, most guests don't want to spend the whole week catering for themselves. We have always offered a homemade meal service for guests to enjoy an in-cottage dining experience, without the hassle of making it yourself (Nicky's meals are delicious, by the way). But you are on holiday after all, so it's nice to have the option to eat out when you feel like it!
Being in a popular holiday destination, even the smartest restaurants with excellent food and stylish décor tend to be less formal and can accommodate anything from a special dinner for two, to full on family dining.
Beach-side Cafes & Bistros
Life's a Beach at Summerleaze beach is a perennial favourite. According to one guest "The burgers are good and the ciabatta was awesome!" *
Rosie's and Starboard Pizza – on the beach at Crooklets providing generous portions of popular fayre, including award winning fish and chips and amazing hot chocolate. Extremely family friendly and with large adjacent play area. UPDATE: They have also just launched a la carte options for the evening – the pictures on their Facebook page look very tempting!
The Deck at the Edgecombe Hotel on Summerleaze Terrace has amazing skewers of meat, chicken, seafood and veg, are famous for their churros and have a regular changing specials board
Margaret's Rustic Tea Garden at Northcott beach for an afternoon snack, legendary cream teas or a morning coffee and cake **
Traditional Pubs & Hotel Restaurants
The Preston Gate just down the bridle path, is perfect for couples or family meals, including Sunday lunch, often with live music too. Extremely friendly landlord, great service and just a 15 minute walk away. They have been very proactive with new measures post lockdown, including couples tables to enable social distancing and lots of outdoor seating. They also do great takeaway!
The Brendon Arms on Bude canal, opposite the Tourist Information Centre, offers a traditional pub menu with beer garden at the front overlooking the canal
… or next door, their sister establishment The Falcon, with dining in the Tennyson Restaurant or Coachman's Bar for traditional pub fayre and lighter bites – does a good Sunday lunch too!
Hebasca is close to Crooklets beach; the hotel has a popular cocktail bat and restaurant with quirky design, friendly staff and also serves a good Sunday lunch
Contemporary & Stylish
Brand new to Bude is the highly recommended Potters, with its stylish cocktail bar downstairs and superb restaurant upstairs. Designed for intimate dining and therefore in tune with social distancing requirements. Serves breakfast and lunch also.
The Beach Hotel with its prime view over Summerleaze beach is a great place for drinks before excellent dining in lovely surroundings. Very good for family celebrations (please note the restaurant has been open to residents only during 2020 – hopefully this will return to normal in the near future)
Next door, is Sea Fever, in the Atlantic House Hotel (it was Sazerac Social – same chef returning to his passion for seafood!) – great cocktails and fab restaurant with innovative dishes and frequent tasting menus – lots of fish and vegetable options.
The Temple in Bude is a quirky combination of restaurant/ shop and is making a mark combining leading edge ideas, international flavours and the best local ingredients – offers an informal, fine dining experience
2 Belle Vue – hidden away on a side street in Bude centre, is this small and intimate gem with fabulous food and great friendly service. Highly recommended and great value
International Influences
The Bank Tapas and Grill brings a Spanish influence to Cornish ingredients – tapas, paellas and seasonal grills  – fabulous for sharing with friends and family, in a vibrant atmosphere.
La Bocca – small but perfectly formed, serving great baked-to-order pizzas and calzone. Try the black dough Bocca Nera – sounds weird but you will not be disappointed – eat in (at The Carriers next door) or take away
A bit further afield is Elements at Widemouth – Italian influenced menu, serving excellent antipasto, pizzas and pastas plus a great view over Widemouth Bay
….or literally on the beach at Widemouth, the Beach House Bar – very relaxed atmosphere, serving great food with an Asian influence and a stunning view
Booking strongly recommended in the busy season!
Supplementary notes:
* Summerleaze beach also has a café, toilets and large car park
** Margaret's Rustic Tea Garden – we are delighted that the Tea Rooms is keeping the legend alive for the "Queen of Bude" who sadly passed away at the end of December 2019. RIP Margaret Frost
What's keeping you?!